BAROQUE™ | BAROQUE CUSTOMLINE®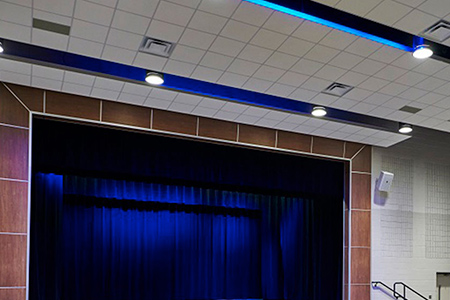 Non-directional, sound-absoring and blocking utilitarian panel with exceptional value.
CASHMERE® | CASHMERE HIGH NRC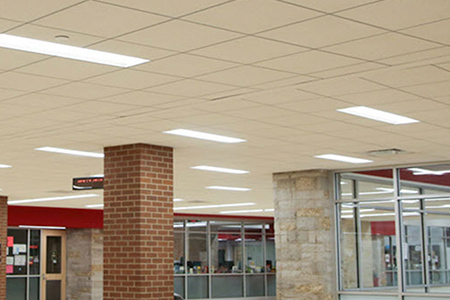 Cashmere & Cashmere High NRC offer lightly textured mineral fiber ceiling panels with an upscale appearance and effective noise reduction.
CASHMERE® CUSTOMLINE® | CASHMERE STYLE EDGE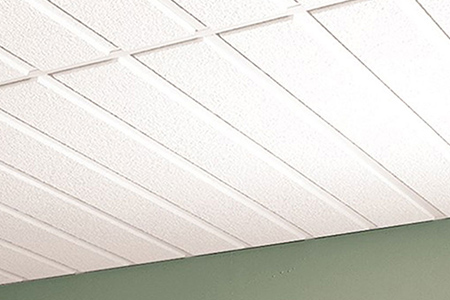 Part of the Cashmere ceiling collection, Cashmere Style Edge and Cashmere Customline proved 2 unique lightly textured mineral fiber ceiling solutions.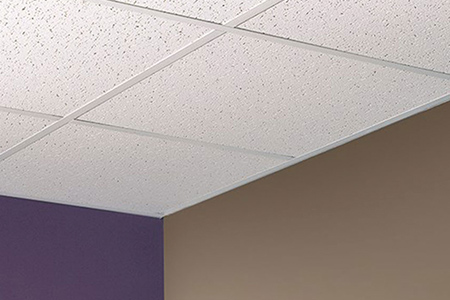 A decorative mineral fiber panel with good acoustical control.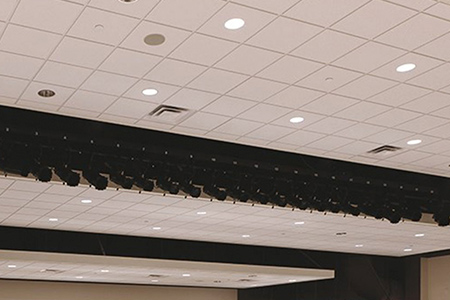 The Fine Fissured Ceiling Collection includes Fine Fissured High NRC & Fine Fissured Customline options, all providing a non-directional mineral fiber panel for all-around workability, affordability and great-looking installations.
SAND MICRO™ | SAND MICRO CUSTOMLINE®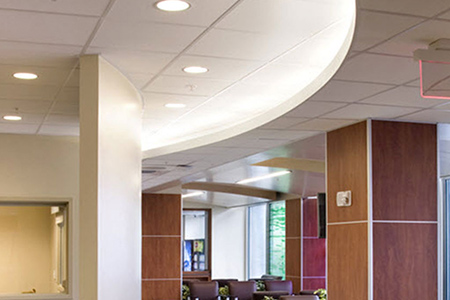 Sand Micro & Sand Micro Customline mineral fiver ceiling panels provide finely textured, durable solutions that appear smooth when installed.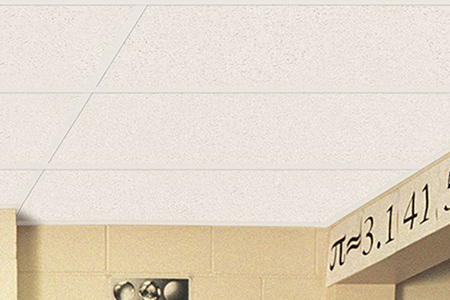 A mineral fiber panel with a higher impact resistance.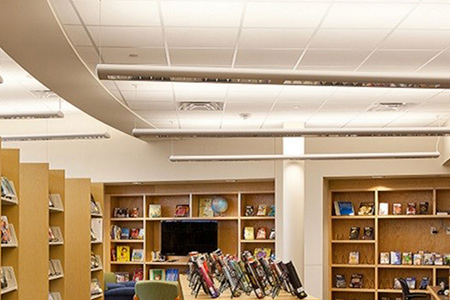 Sereno Fine Fissured ceiling panels offer faster installation and superior acoustics.
SYMPHONY® M | SYMPHONY M HIGH NRC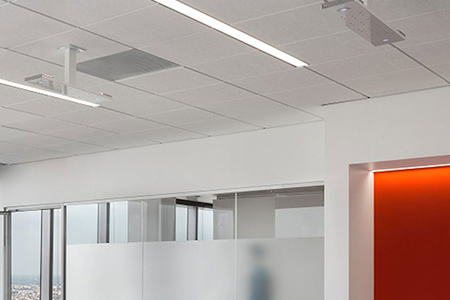 Symphony® m and Symphony m High NRC provide excellent sound absorption and blocking plus washability, with a superior finish and exceptional durability.
SYMPHONY™ M RX | SYMPHONY M RX HIGH NRC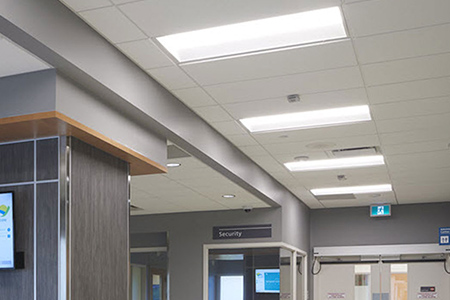 Ideal for demanding healthcare applications, Symphony m Rx, available in a High NRC option, provides acoustic performance coupled with superior stain resistance and water repellency.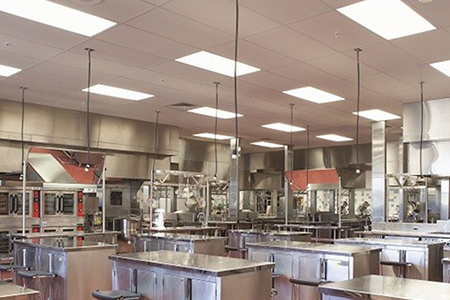 A mineral fiber panel appropriate when low particulate emission & maximum cleanliness are essential.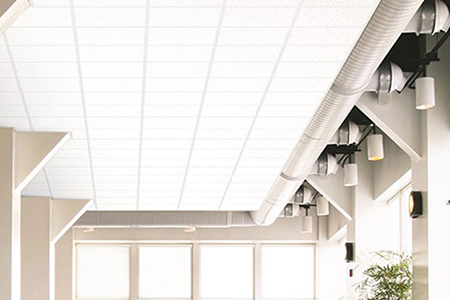 Perfect protection against humidity and mold.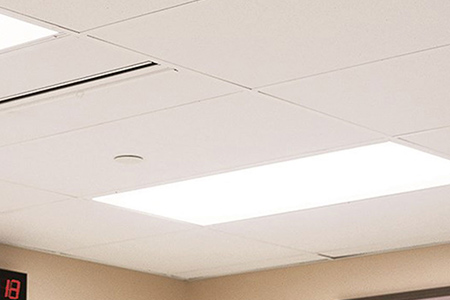 Ideal when low particulate emission & maximum cleanliness are essential.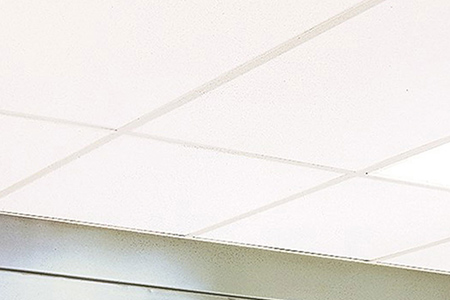 A gypsum panel ideal in applications where repeat cleaning is required.
ADAGIO® | ADAGIO HIGH CAC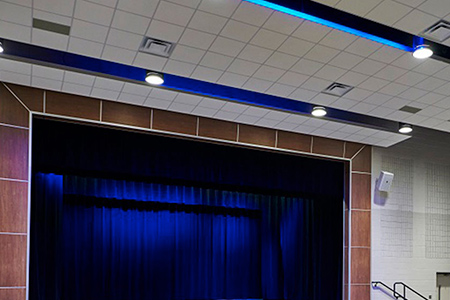 The Adagio line of smooth, composite ceiling panels provides the ultimate acoustic solution for comfort and privacy.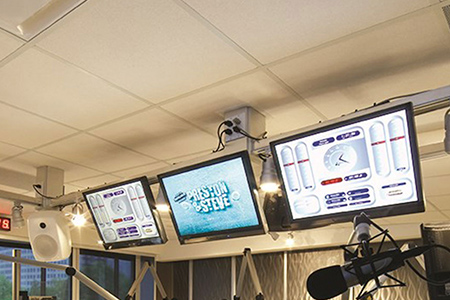 Open Plan ceilings offer a humidity resistant fiberglass panel with excellent sound absorption, up to 1.05 NRC.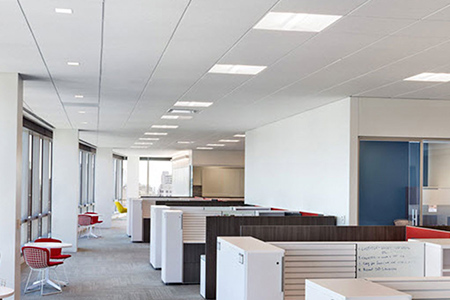 Symphony f, a fiberglass panel with exceptional durability and excellent sound absorption, is ideal for applications requiring speech privacy and productivity, such as open plan offices.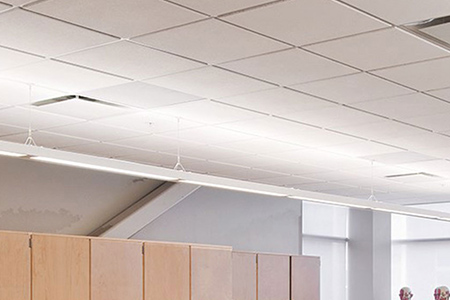 Superior, stain-resistant fiberglass ceiling panel.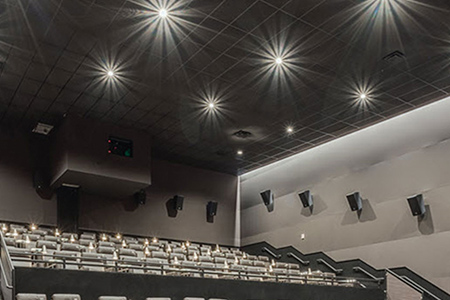 A black fiberglass ceiling panel with the perfect acoustic & aesthetic qualities for theatre applications.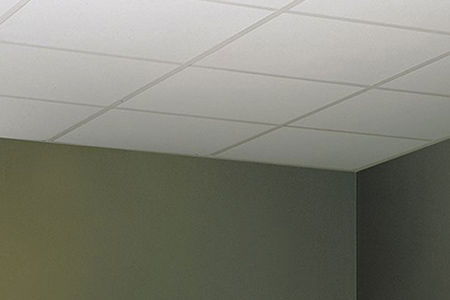 A high NRC fiberglass panel ideally created for economical installation and low maintenance.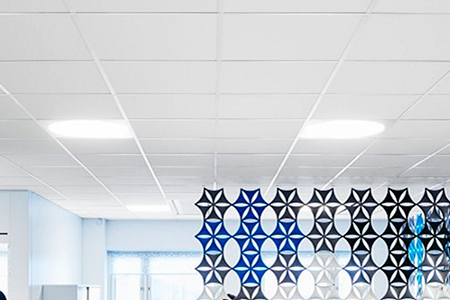 Ecophon Focus™ A & E offer superior sound absorption in a smooth panel with primed edges and a glass tissue backing.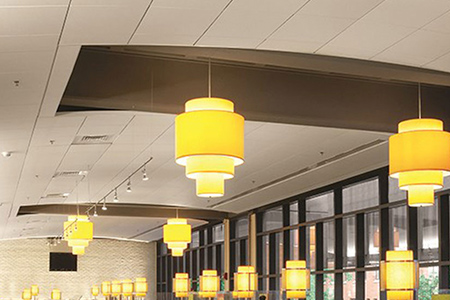 Semi-concealed grid provides unique aesthetics & superior sound absorption.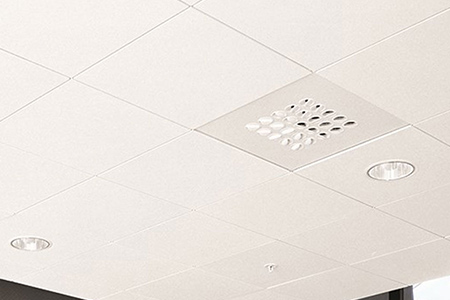 Fully concealed suspension system coupled with superior sound absorption.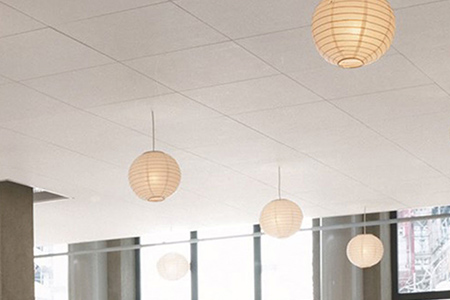 Direct-to-deck ceiling solution, ideal for spaces where a traditional suspended ceiling is not possible or desired.
At Clare Interiors, we have everything you need to get your job done right and on schedule.
Let's grow together.