EXTREME ABUSE RESISTANT DRYWALL WITH M2TECH®

CertainTeed's Extreme Abuse provides greater resistance to abuse and sound transmission in high traffic areas than standard drywall.
SILENTFX® QUICKCUT™ DRYWALL

CertainTeed's SilentFX® QuickCut™ noise-reducing drywall features a viscoelastic polymer between two specially formulated dense gypsum cores.
Extreme Impact Resistant Drywall With M2tech®

CertainTeed's Extreme Impact Resistant drywall with M2Tech® is for use in interior wall and ceiling applications that require high impact durability and enhanced moisture and mold resistance.

CertainTeed's 1/4″ Flex specialty drywall is designed for curved applications and is designed to conform to curves without wetting.
SHEETROCK® BRAND ULTRALIGHT SAG-RESISTANT INTERIOR CEILING BOARD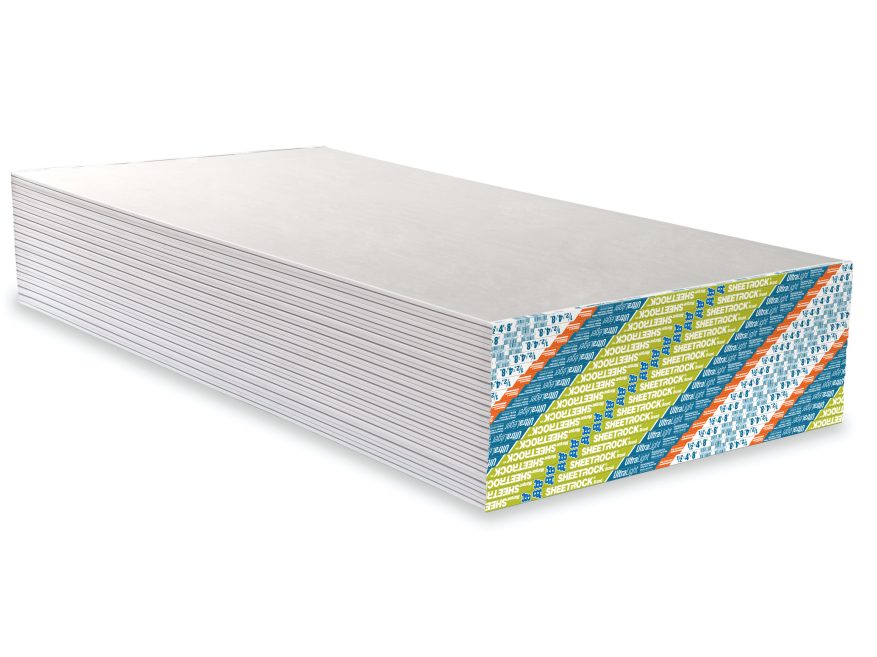 CGC Sheetrock® Brand UltraLight Interior Ceiling Board Sag-Resistant is designed to meet the need for a lower weight ceiling board offering excellent sag resistance, even when wet textured.
SHEETROCK® BRAND FLEXIBLE GYPSUM PANELS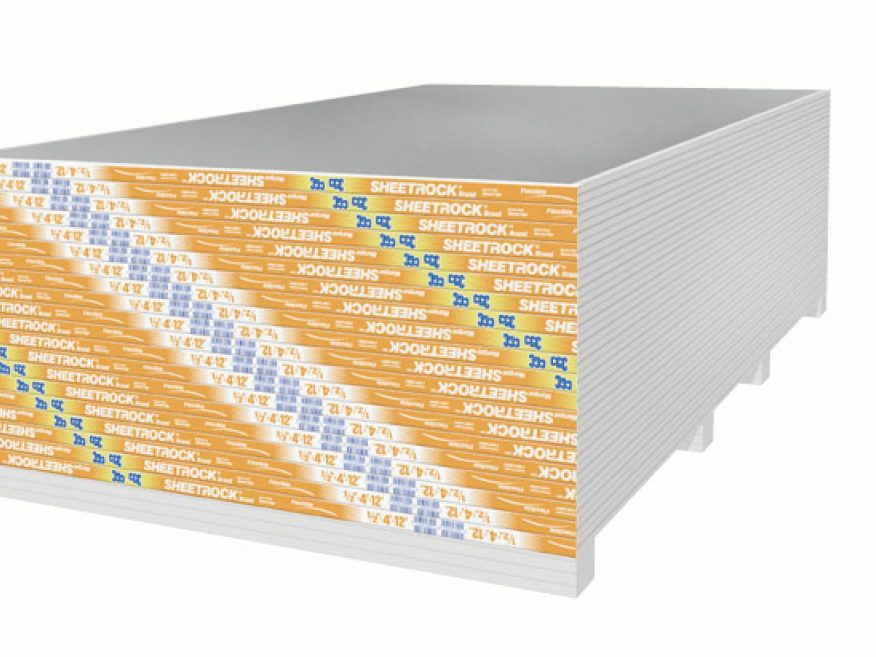 CGC Sheetrock® Brand Gypsum Panels 6.4 mm (1/4″) flexible have a non-combustible gypsum core that is encased in a 100% recycled face and back paper.
SHEETROCK® BRAND ABUSE RESISTANT FIRECODE® X PANELS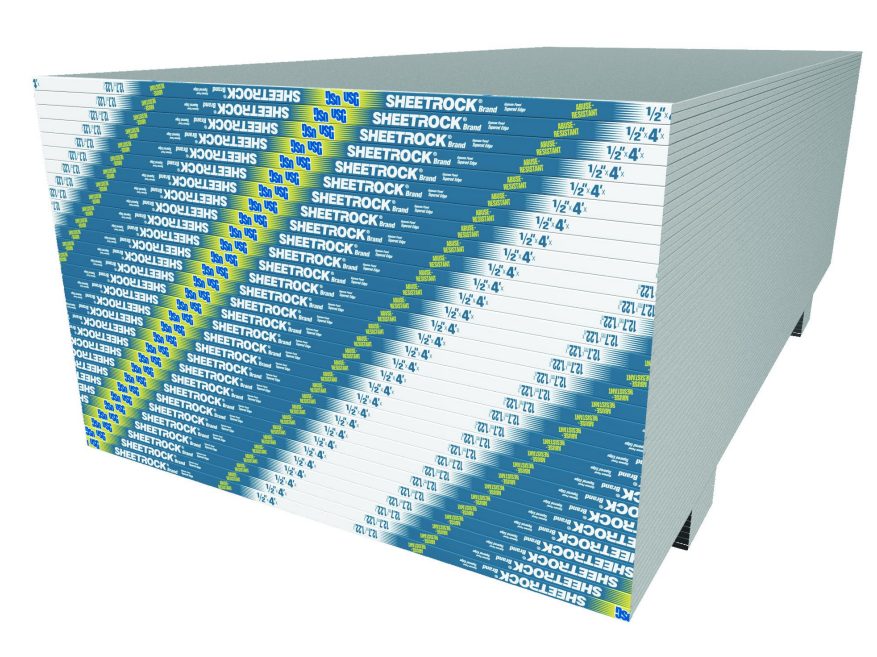 CGC Sheetrock® Brand Panels AR were designed and tested to offer greater resistance to surface indentation and impact damage than standard CGC Sheetrock® Brand gypsum panels.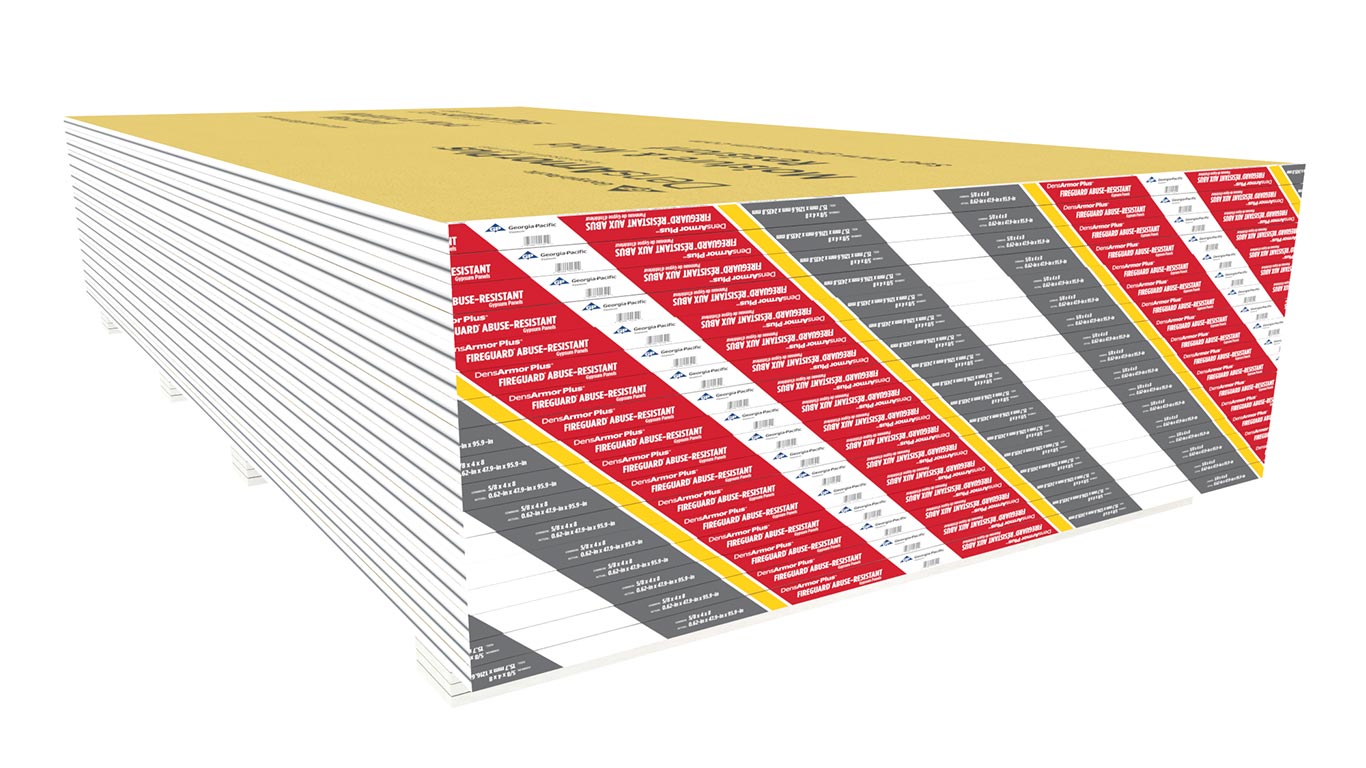 Georgia Pacific's interior panels that consist of a moisture-resistant gypsum core with coated fiberglass mats.
At Clare Interiors, we have everything you need to get your job done right and on schedule.
Let's grow together.