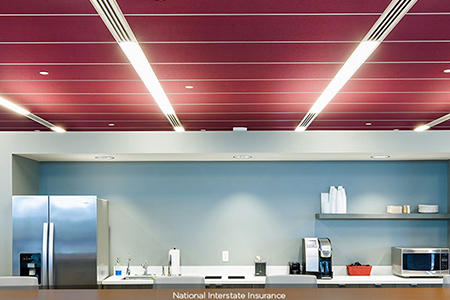 CertainTeed Techstyle® Acoustical Ceilings will take you to a level of durable performance and design freedom you never imagined.
GYPTONE® ACOUSTICAL PANELS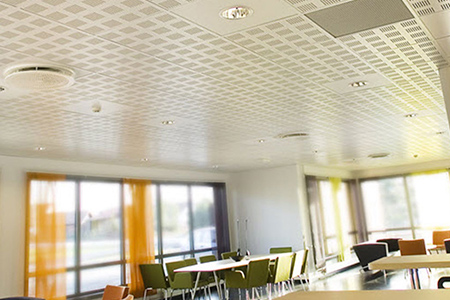 Gyptone® Acoustical Panels offer unique perforated gypsum ceiling solutions, available in lay-in tiles for standard suspended ceiling applications.
ECOPHON® AKUSTO™ WALL C TEXONA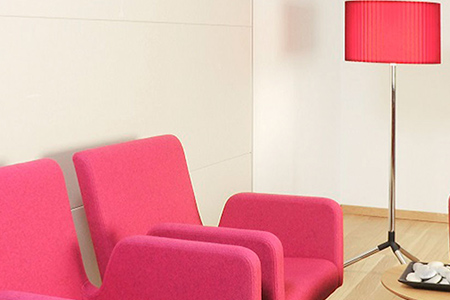 High density fiberglass wall panels with superior sound absorption in 13 unique colors.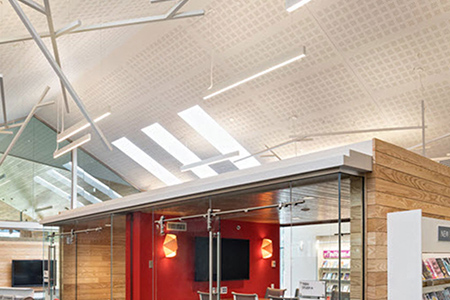 Innovative, large-format perforated gypsum panels create unique ceiling and wall solutions.
ECOPHON® AKUSTO™ WALL C SUPER G™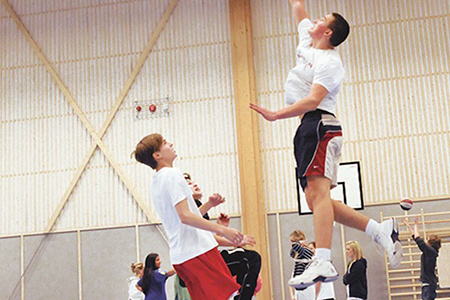 High density fiberglass wall panels with superior sound absorption in 3 high-impact colors.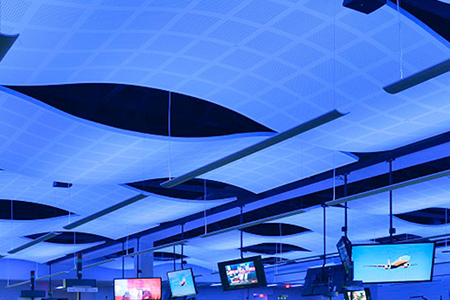 Adaptable acoustics and design possibilities to surpass your imagination. Gyptone® BIG™ Curve large-format boards have decorative perforated gypsum holes.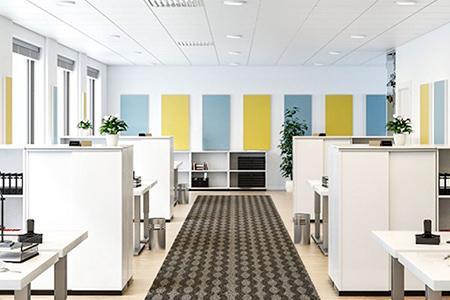 Install Akusto One, a frameless wall panel especially well-suited for acoustical remediation, to reduce echoes and improve speech clarity.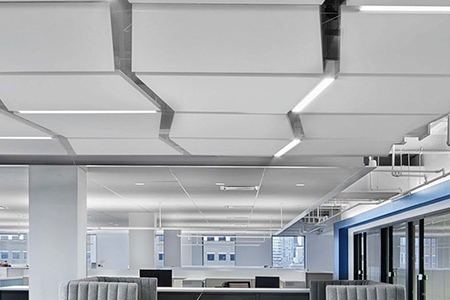 Acoustical, lightweight free-hanging clouds offer superior sound absorption and limitless design options.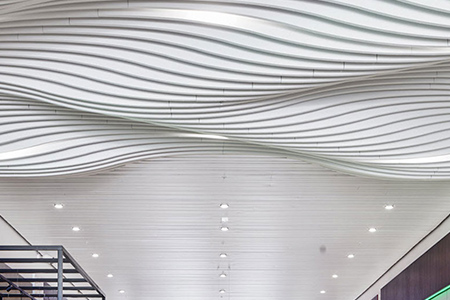 Vertically installed, unframed baffles provide superior sound absorption and design flexibility.
ECOPHON® HYGIENE ADVANCE™ WALL PANELS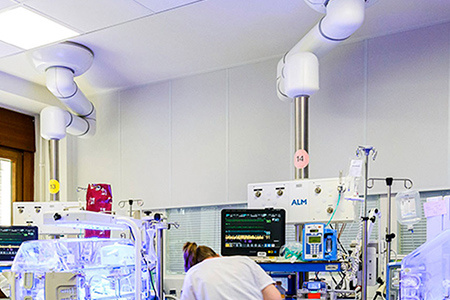 This sound-absorbing and water-resistant wall panel reduces noise distraction in even the most demanding conditions, from intensive care units and operation rooms to patient rooms.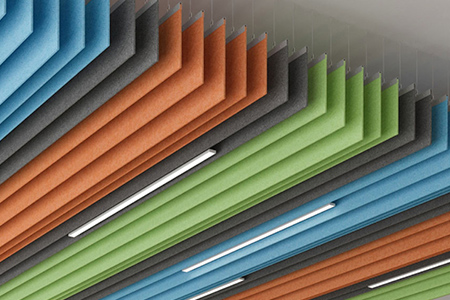 Felt Baffles feature appealingly warm aesthetics and superior acoustic performance for creating tranquil and quiet environments.
OPEN CELL | FELT CEILINGS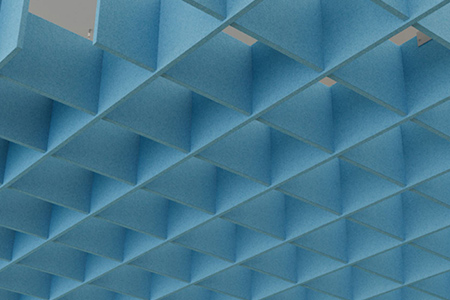 Felt Open Cell ceilings allow for visually stunning geometric configurations while providing easy access to ventilation, lighting, and security systems.
At Clare Interiors, we have everything you need to get your job done right and on schedule.
Let's grow together.