OPEN CELL | WOOD CEILINGS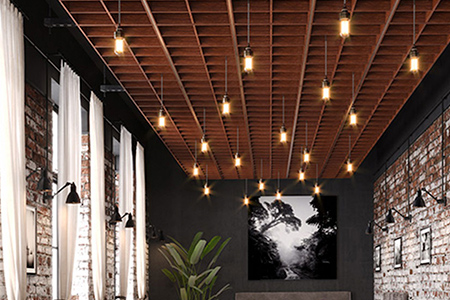 Enhance your open space ceiling design with this line of decorative, solid wood open cell ceilings, available in 6 standard finishes.
LINEAR PLANKS | WOOD CEILINGS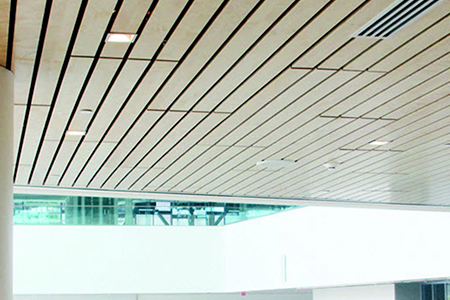 This versatile line of linear planks offers a multitude of finish options and easy installation methods to seamlessly create a continuous, linear visual.
PANELIZED LINEAR | WOOD CEILINGS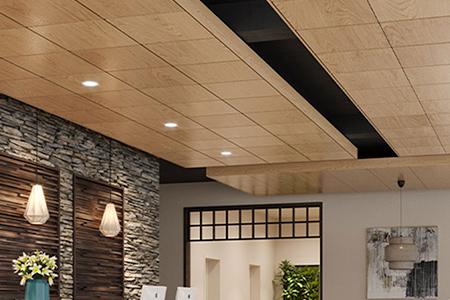 This line of modular linear planks features a variety of linear visuals for design flexibility and installation simplicity.
LAY-IN GRILLES | WOOD CEILINGS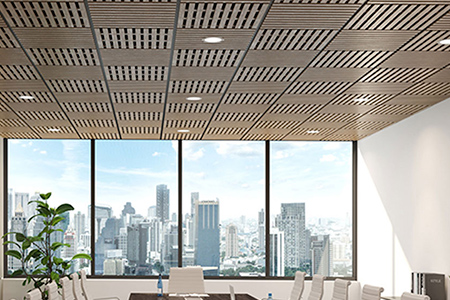 Available in reveal and narrow reveal edges and various blade configurations, this collection of Lay-In Grille wood panels enables unique design possibilities.
GRILLE MODULES | WOOD CEILINGS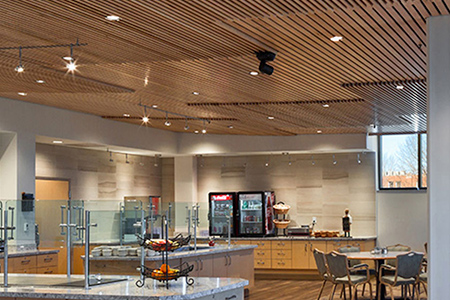 Enabling a dimensional, linear design aesthetic, this collection of natural wood grille modules offers flexibility with multiple blade heights and widths.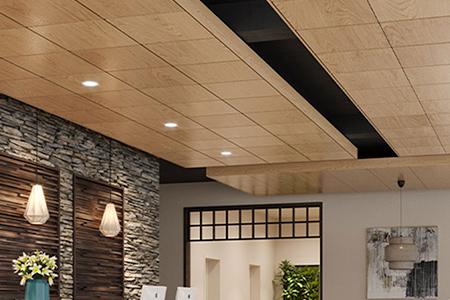 Elevate the design of a traditional suspended ceiling with this versatile collection of wood lay-in panel options.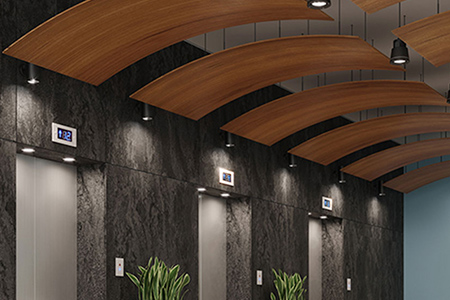 Enhance your open space ceiling design with this line of versatile wood canopies. Flat, curved, rectangular and rhombus formations available with flexible hanger wire installation.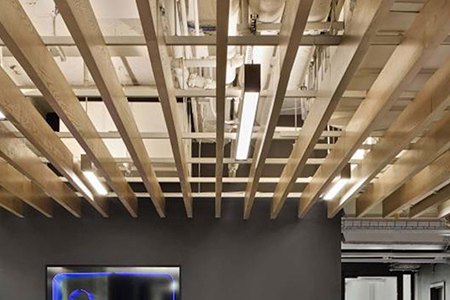 Bring the beauty of nature indoors with our line of prefabricated veneered beams to create unique ceiling designs that provide depth, separation, and visual intrigue.
At Clare Interiors, we have everything you need to get your job done right and on schedule.
Let's grow together.